Ready to get started with Braces? Schedule an Appointment today!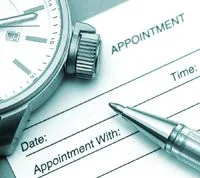 New Patient Forms:
We strive to minimize paper work and only have you signed a few forms that are required by law.
When you call to schedule your appointment we will ask a few questions to be pre-printed on our patient form so that at the time of your appointment all you need to do is REVIEW and SIGN!
You do not need a referral to make an appointment with us. We will ask for the name of your General Dentist if you have one.
Consultation for new patients not currently in braces are always complimentary.
If you are ready to join the Hoang Orthodontics family of satisfied patients, we invite you to contact our office to schedule a complimentary initial examination. Use the form below or call us at 281-955-0380 to request your appointment.